The content will be updated in moments

Aljazeera
Before hour & 15 minute
Police fire tear gas after fans invade pitch, trig...
Russia Today
Before hour & 56 minute
Christine Lambrecht p...
Russia Today
Before 2 hour & 27 minute
America's Asian commu...
Russia Today
Before 3 hour & 43 minute
Burkina Faso's milita...
Opinion
Poll
Will the Corona Dilemma end soon?
Top News
Christine Lambrecht promises modern air-defenses, but no tanks for Kiev Germany's Defense Minister Christine Lambrecht made a surprise visit to the Black Sea po...
Economy
The chances of removing Florida Judge Aileen Cannon from the Trump classified documents case of Mar-a-Lago are now wide open
Sport
Panic at an Indonesian soccer match after police fired tear gas to stop brawls left 129 dead, mostly trampled to death, police said Sunday.
Cultural
Drop in tourism is killing the national animal's traditional trade
Technology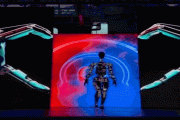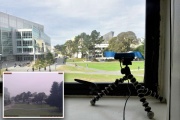 ( PRESSBEE ) An independent news reader does not assume any liability for the material published in it because it does not express the opinion of the site.