The content will be updated in moments

Aljazeera
Before 14 minute
General Yusuf Rage escaped unhurt when a blast tar...
Aljazeera
Before 14 minute
Two World Health Organization experts have gone to...
Opinion
Poll
Will the Corona Dilemma end soon?
Top News
Israeli police and Jerusalem municipal officials scuffled with protesters demonstrating against PM Benjamin Netanyahu on Monday. Officers dismantled tents set up by the demonstrators outside the premier's residence,...
News
General Yusuf Rage escaped unhurt when a blast targeted his convoy in the Somali capital.

Two World Health Organization experts have gone to China for a mission to trace the origin of the pandemic.

The Covid-19 pandemic is set to get "worse and worse" if countries do not stick to strict healthcare guidelines, the World Health Organization (WHO) has warned. The disease has already killed more than half-a-mi...

One is calling for budget to be spent helping the world's poorest people

Police searching for missing Glee star Naya Rivera have found a body in a lake in California.

The European Union is preparing countermeasures on China in response to Beijing's new security law on Hong Kong, the EU's foreign policy chief, Josep Borrell, said on Monday. However, diplomats said the likely steps...

A memo leaked over the weekend said several officials were "concerned" by Dr Fauci's past comments.

Planetary geophysicists have used a new numerical model to determine that the moon is in fact 85 million years younger than previously thought, having formed from the extremely violent and unlikely collision of...

A UK Conservative MP says there could be as many as 10,000 victims of modern slavery working in factories in Leicester. His claim comes as a new report estimates there are around 100,000 such victims nationwide....

Why historical buildings in Iraq's capital Baghdad are under threat and what is being done to save them.

A community in western Indonesia is banding together to support a group of 99 Rohingya refugees, who they rescued from Indonesian waters late last month.

Caught between the fighting and COVID lockdowns, Al Jazeera meets a migrant who has come to Libya for a better life.

After a delay of 15 years, Nigeria's international gas pipeline is finally under way.

Tech giant Google has pledged $10 billion to India to help accelerate digital services, while the cash-loving nation is reportedly witnessing a shift to digital payments in wake of Covid-19....
Economy
Shares of US electric car maker Tesla extended gains to a fresh record high on Monday, pushing the value of the...
Sport
It will be the longest time Klopp has spent at a single club
Technology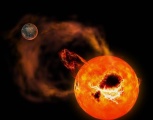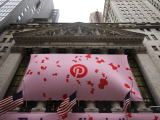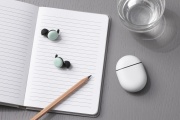 Most Viewed News
Aljazeera
Before 4 hour & 19 minute
Rights groups say Mohammed Ramadhan and Husain Moosa were tortured to extract false confes...
Russia Today
Before 14 hour & 59 minute
Pennsylvania authorities have launched a probe after a video,...
Russia Today
Before 4 hour & 9 minute
Shocking eyewitness footage captured during this past weekend...
Russia Today
Before 17 hour & 59 minute
Comments from Alexandria Ocasi-Cortez on her theory about cri...
Aljazeera
Before 23 hour & 9 minute
The international legal regime was meant to help end colonialism. Its failure in Palestine...
Russia Today
Before 20 hour & 50 minute
CNN's Jake Tapper was confronted with coverage from his own s...
Russia Today
Before 12 hour & 30 minute
In response to a viral video of a Bronx man putting an office...
Aljazeera
Before 20 hour & 10 minute
Since alcohol sales were reintroduced in June, hospitals have experienced a spike in emerg...
Russia Today
Before 21 hour & 30 minute
The World Health Organization has registered a record increas...
INDEPENDENT
Before 5 hour & 49 minute
The climate column: Taking these steps and telling others what we are doing and why inspir...