The content will be updated in moments

Aljazeera
Before 10 minute
Palestinian prisoner Khalil Awawdeh continues a 16...
Aljazeera
Before 26 minute
Israeli court extends solitary confinement of Pale...
Opinion
Poll
Will the Corona Dilemma end soon?
Top News
Liz Cheney, Sarah Palin are among those running in Tuesday's US primaries seen as continuing test of Trump's influence.
News
Rajasthan education minister B D Kalla on Tuesday said that the government was in the process of terminating the affiliation of the private school in which a minor Dalit boy was beaten up who later succumbed to injuries.

The docking was previously postponed, with India and the US reportedly considering it a spy vessel A Chinese naval research ship docked in a Beijing-built port i...

Palestinian prisoner Khalil Awawdeh continues a 165-day hunger strike against his detention without charge or trial.

A blaze at the five-star Cameron House Hotel claimed the lives of Simon Midgley and his partner, Richard Dyson, in December 2017.

Southern Gas Networks said the area is now safe.

The Russian Biathlon Union reacted after recommendations for athletes to remain banned The Russian Biathlon Union has hit back after officials at international g...

The manufacturer of the Sarmat ICBM says it is capable of penetrating any existing air defense The Russian military will receive state-of-the-art Sarmat intercon...

Israeli court extends solitary confinement of Palestinian prisoner Ahmad Manasra, who suffers mental health issues.

Finnish foreign minister says decision comes amid influx of Russian tourists using Finland as a gateway to Europe.

Sixty percent of students polled said they are hoping to study at university compared with just 12% who want to do an apprenticeship.

Beijing has warned that so-called independence movements in Taiwan won't lead to "anything good" Taiwan belongs to China and the issue is a strictly internal one...

Natural gas usage was down nearly 15% from January to June on an annual basis, data shows Natural gas usage in Germany plunged in the first half of this year, Re...

There are signs that efforts to free Austin Tice, who disappeared in Syria in 2012 and who the U.S. believes is being held by the Syrian government, are reviving. But his family says the U.S. needs to do more.

Followers of the Shiite Muslim cleric Muqtada al-Sadr set up a tent city to blockade Parliament, paralyzing any progress toward forming a new government.
Economy
Pomelo launches a new type of credit card that enables families in the US to extend their credit abroad while avoiding expensive remittance...
Sport
A Little League World Series player suffered a head injury after a fall from a bunk bed.
Cultural
Darius Danesh, the singer and actor who rose to fame on Popstars and Pop Idol, has died at the age of 41.
Technology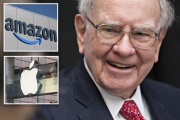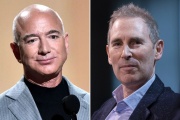 ( PRESSBEE ) An independent news reader does not assume any liability for the material published in it because it does not express the opinion of the site.